THIS BLOG IS ALSO AVAILABLE AS AN AUDIO CAST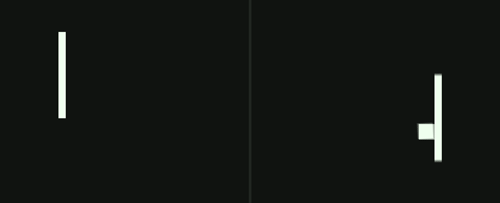 Back when I was growing up, shortly after the extinction of the dinosaurs, there was a popular video game called Pong. It was, in fact, pretty much the only video game at the time. It was a pretty simple game. You moved a "paddle" to hit a ball and knock it back across the screen to your opponent. If your opponent missed it you won the point. It was a really simplified form of video ping pong (hence the name). 
So why am I telling you this? Well, researchers in the UK and Australia have devised a way of teaching blobs of brain cells how to play Pong. I kid you not. 
What they did was turn stem cells into brain cells, as part of a system called Dishbrain. Using software, they helped these neurons or brain cells communicate with each other through electrical stimulation and recordings.
In an article in Newsweek, (yup, Newsweek is still around) the researchers explained that using these electrical signals they could help the cells identify where the "ball" was. For example, if the signals came from the left that meant the "ball" was on the right.
In the study they say: "Using this DishBrain system, we have demonstrated that a single layer of in vitro (in a dish) cortical neurons can self-organize and display intelligent and sentient behavior when embodied in a simulated game-world." We have shown that even without a substantial filtering of cellular activity, statistically robust differences over time and against controls could be observed in the behavior of neuronal cultures in adapting to goal directed tasks."
Now you might think this was just something the researchers dreamed up to pass time during COVID, but they say understanding how these brain cells can learn and respond could help them develop other methods of using neurons that might be even cooler than playing video games.
The study is published in the journal BioRXiv