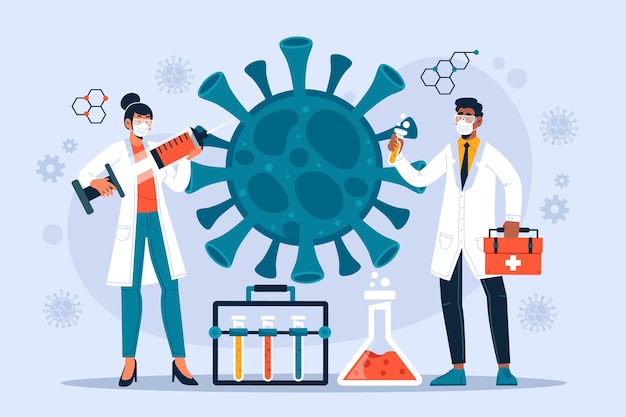 As we have seen in the US and all around the world, SARS-CoV-2, the virus that causes COVID-19, can cause severe complications and even death in many patients. In the early days of the pandemic, CIRM authorized $5 million in emergency funding for projects targeting the virus. To date CIRM has funded 20 projects related to COVID-19 research, including three clinical studies.
Luckily there have been several vaccines developed that are extremely effective at protecting individuals from the virus. These vaccines work by priming the body's immune system to produce antibodies that are able to recognize and destroy SARS-CoV-2.
However, one question that remains is if patients with a weakened immune system, such as those receiving active cancer treatment, would be able to produce the antibodies after vaccination. Fortunately, a review of 200 patients with a wide spectrum of cancer diagnoses conducted by researchers at Montefiore Health System and Albert Einstein College of Medicine in the Bronx, NY, found that the COVID-19 vaccine is safe and effective in people with cancer.
The study looked at the rate of seroconversion, which indicates the presence of SARS-CoV-2 antibodies, in patients with solid tumors and blood cancers. The higher the rate of seroconversion, the more protection from COVID the patient has. The results showed that overall 94 percent of patients demonstrated seroconversion. Patients with solid tumors had a higher seroconversion rate compared to patients with blood cancers. Among patients with solid tumors 98 percent showed seroconversion while those with blood cancers showed a seroconversion rate of 85 percent.
The seroconversion rate also varied between those that received different cancer treatments. Those that received therapies for blood cancers that work by killing B cells (such as rituximab or CAR-T therapies) showed seroconversion rates of 70 percent. For those who had recently had bone marrow or stem cell transplants, the success rate was 74 percent. But the researchers stated that those rates were still much higher than expected.
In a news release, Amit Verma, M.B.B.S., senior co-author on the study, stresses the importance of cancer patients getting vaccinated.
"Vaccination among these populations have been lower, even though these groups were hardest hit by the pandemic. It's important to stress how well these patient populations did with the vaccines."
The full results of the study were published in Cancer Cell.